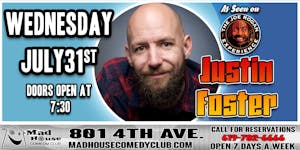 Comedian Justin Foster as seen on Laughs on Fox, The Joe Rogan Experience Podcast, Sirus XM Comedy Radio and more!
Justin Foster
Justin Foster is a native Texas comedian now living in Los Angeles. Justin quickly charms the audience with his weird, slightly off, yet likable personality that allows him to delve into personal stories of sobriety, his fear of flying, and moving in with his girlfriend. Strange, hilarious, and often unpredictable, Justin travels the country performing at theaters in Seattle, bar basements in North Dakota, and every place in between. Justin has been featured on the Joe Rogan Podcast, in the Burbank Comedy Festival, the Cape Fear Comedy Festival in North Carolina, San Diego Comedy Festival, "Fresh Faces" at the Laugh Factory, and has been voted one of the Top Funniest Comics in Texas by the Improv multiple times. His debut comedy album, 'DANGERLESS', released worldwide 3/2/18 and debuted at Number One on iTunes. He is also the host of the popular "Foster the Podcast", now available on iTunes".
"Justin has the audience eating out of the palm of his hand the entire show. Drawing material mostly from past and current life experiences, sobriety, dating, and his crazy family, Justin always makes the audience feel comfortable with his unique style of comedy." -Sub.Urban Comedy
The World Famous Mad House Comedy Club
Full Bar, Craft Beer, Dinner Menu. We sere food and drinks before, and during the shows. 18+, Two item min purchase per person (food or drinks - does not have to be alcohol).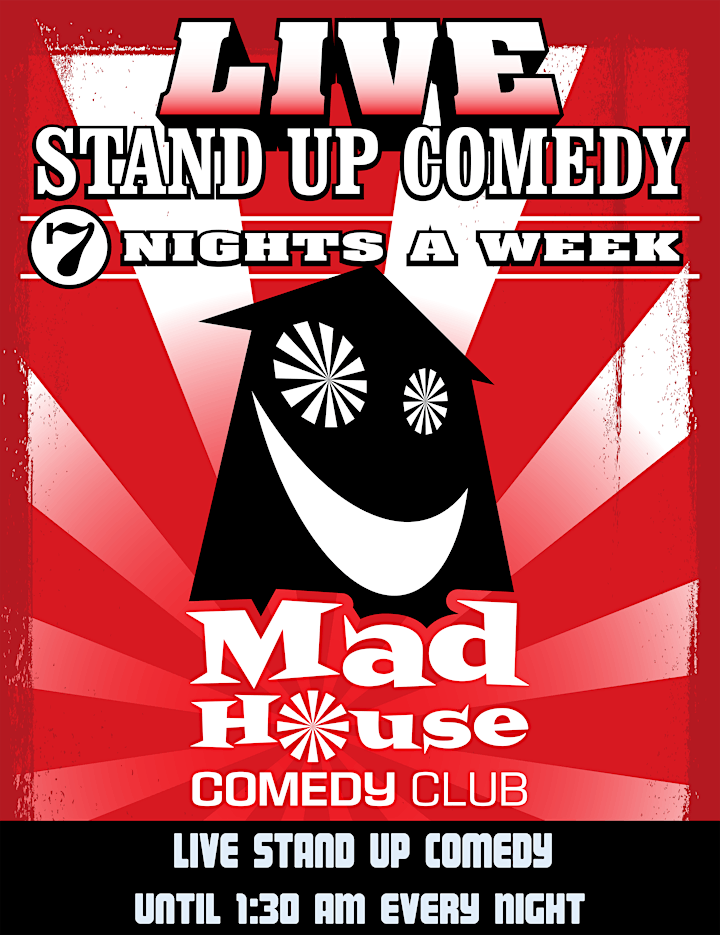 Venue Information:
The World Famous Mad House Comedy Club
801 4th Ave
Historic Gaslamp Quarter
San Diego, CA, 92101
https://www.eventbrite.com/v/mad-house-comedy-club-2147